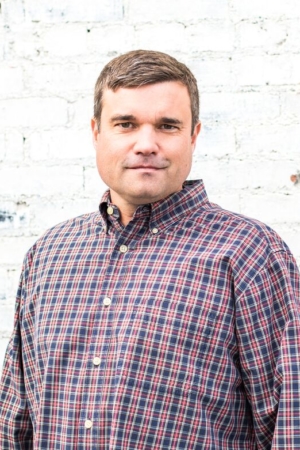 Stefan entered his 25 year of practicing law as of September of 2022. He has represented hundreds of clients ranging from landlord-tenant evictions to ERISA class action cases. Named as one of 18 General Litigation "Super Lawyers" in the Mountain States, his experience speaks for itself. Passionate about the law and serving satisfied clients, Stefan believes that professionalism and diligence are the hallmark of this Montana Law Firm. Since founding Wall, McLean & Gallagher's predecessor with the Honorable Michael F. McMahon, now Judge of the First Judicial District Court, Stefan has adhered to one simple commitment: The client comes first. This client-centered approach has been adopted by the lawyers and staff at Wall, McLean & Gallagher, PLLC. As a result, Stefan looks for the best client benefit, whether in a legal transaction, settlement or trial.
Admitted to practice in state and federal courts of Montana and Nebraska, as well as the 9th Circuit Court of Appeals, Stefan has tried cases in the state and federal courts of both Montana and Nebraska. Stefan graduated from Truman State University in 1992 Magna Cum Laude, where he was a four-year starter with the Men's soccer team, garnered accolades as an NAASC All-American and a GTE CoSida Academic All-American.
Stefan graduated from the University of Nebraska School of Law with High Distinction in 1997, and was a member of the Law Review, publishing "Res Ipsa Loquitur and the Great Cattle Caper: Inferred Negligence in Escaped Livestock-Automobile Collisions After Roberts v. Weber & Sons, Co., 248 Neb. 243, 533 N.W.2d 664 (1995)", 75 Neb. Law Rev. 308 (1997). He is a Martindale-Hubbell AV Preeminent rated lawyer which signifies the highest possible rating in both Legal Ability and Ethical Standards, and was named a Super Lawyers "Rising Star" in 2009.
Stefan is a native Nebraskan who has practiced in small towns and rural country since 1997, when he joined a law firm in Chadron, Nebraska, just out of law school. After relocating to Helena in 2001, Stefan practiced with the Crowley Fleck firm and then with Hughes, Kellner & Sullivan before founding McMahon, Wall & Hubley with partners Mike McMahon and Bernie Hubley. The election of Judge McMahon and the retirement of Mr. Hubley created the opportunity to join with Anaconda natives Mike McLean and Pat Gallagher to form Wall, McLean & Gallagher, PLLC.
Stefan is married to Heidi Tussing, and, with their three children, enjoy all that Montana has to offer across the seasons – skiing, fishing, hunting, hiking, rafting and backpacking. In addition, Stefan is the head boys soccer coach at Capital High School where he has mentored young men since 2015 as well as a certified Hunter Education instructor for Fish, Wildlife and Parks.