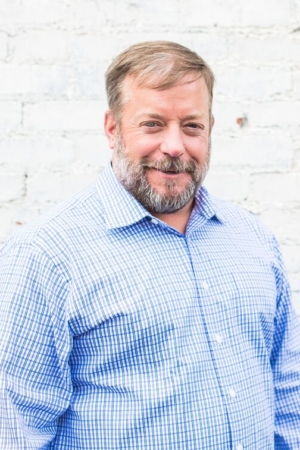 Pat Gallagher has practiced law for 26 years in Montana. He grew up in Anaconda, Montana, where he is a fifth generation member of the community. Pat worked as a wildland firefighter to pay his way through college and law school. He graduated from Jamestown College in North Dakota and then returned to Montana to attend the University of Montana School of Law, receiving his Juris Doctorate in 1993.
After graduation, Pat served as a law clerk for the Honorable John C. Harrison of the Montana Supreme Court and then clerked and mediated dissolutions for the Honorable James E. Purcell in the Second Judicial District in Butte. In 1995, Pat returned to his hometown to practice law with his father-in-law, Greg Skakles, at Skakles & Gallagher in Anaconda.
Pat has represented injured individuals, workers, consumers, employees and their families with a variety of legal issues. These include motor vehicle accidents, personal injury matters, complicated insurance disputes, contested employment issues, wage claims, criminal matters, probates and estates. Pat puts his clients first and takes pride in working hard for people who deserve a hard-working advocate. He is committed to finding common sense solutions to everyday problems.
Pat has extensive trial experience in both state and federal courts throughout Montana. He is admitted to practice in all of Montana's Courts, including State District Court, the Montana Supreme Court, the U.S. Court for the District of Montana and the United States Court of Appeals for the Ninth Circuit. Pat is a member of the Montana State Bar Association, the Montana Trial Lawyers Association and the Third Judicial District Bar Association.
Pat is active in his community. He is the past defensive coordinator of the Copperhead Football team at Anaconda High School. He is also the past president of both the Anaconda Little League and Anaconda Ducks Unlimited.
Pat is married with two adult children. His daughter attends the University of Montana Law School and his son works for Big Sky Reclamation. Pat and his wife, Marcy, enjoy long walks with their labs, attending sporting events, hiking, fishing and hunting Montana's wild country. Outside of his family, Pat's passions are hunting and fly fishing.